Send dashboards as individualized documents
Information Bursting enables you to send personalized views of a dashboard to different mail recipients
Exporting data from SAP Design Studio dashboards often comes at the expense of dynamic interaction capabilities with the dashboard. A sales representative of a certain region, for example, can no longer individually limit the data to the relevant data of his region. biExport solves this problem: with its Information Bursting publishing feature!
Information Bursting is the automatic delivery of selected dashboard views to the respective report recipients. For example, individual report booklets for each sales region can be generated from a sales dashboard and automatically emailed to the respective responsible sales manager.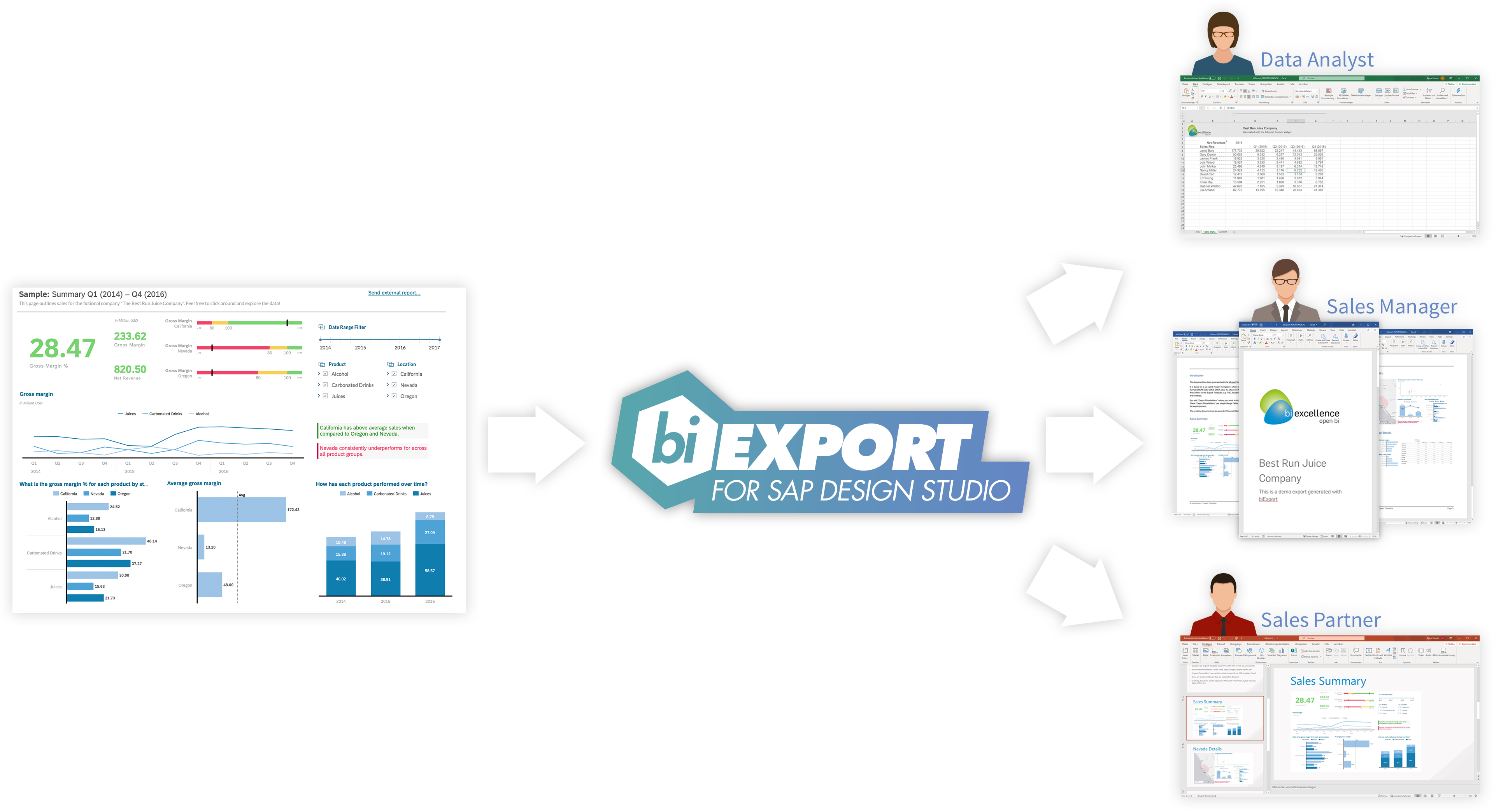 biExport natively supports these Information Bursting scenarios: it can run a dashboard with different filters, generate the export documents and send them to different users.
Technically, the solution is based on the Briefing Books publishing feature. An additional list of filter selections and corresponding recipients determines the recipient(s) of each generated document.
Information Bursting can of course be combined with Scheduling. This allows individualized documents to be sent automatically and without manual effort at defined intervals:
based on the calendar (e.g. at the end of each month)
based on a certain event (e.g. new data are available)
when certain criteria occur (e.g. KPI falls below value x)